AmazonPepr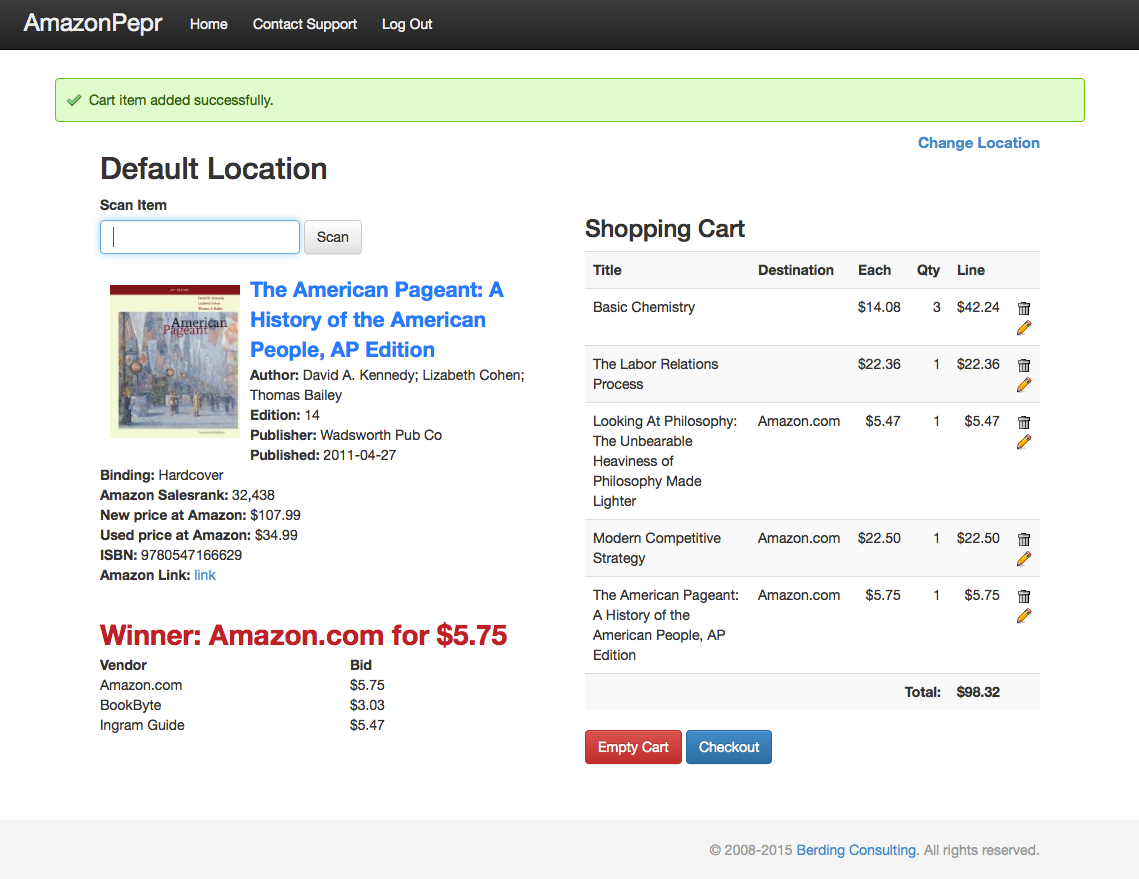 http://amazonpepr.com/
Scan a book and watch Amazon Pepr fetch that book's Amazon and wholesale data. Keep an inventory, use adoption lists, set your preferences in the settings to reflect how you want to tailor your business. Add extra users to the same account to manage your business effectively.
With the first 1,000 searches given free, Amazon Pepr is a fantastic way to manually manage book buyback.
Completely re-written in 2015, AmazonPepr2 has incredibly flexible pricing rules, online wholesale upload processing, an API for integration into external systems, an upgrade Batch-Management system and more.
<-- back to products